The sound of the Montreal band Heat is all at once fresh and familiar. Equally calling to mind the 1970s proto-punk of New York City and the sprawling psychedelia of 90s UK shoegaze.
Heat's year start with the reissue of their self-titled EP which has been renamed Rooms on April 27th on Kitsuné. Rooms includes two exclusive tracks, the Strokes –esque  "All I Wanna Do" and "This Life" which surely describes best the band's sound, along with the catchy "Susifine" which is also on the label's latest compilation "Kitsuné New faces II" !
See them live in festivals at SXSW and Great Escape or on tour in North America & Europe in late spring.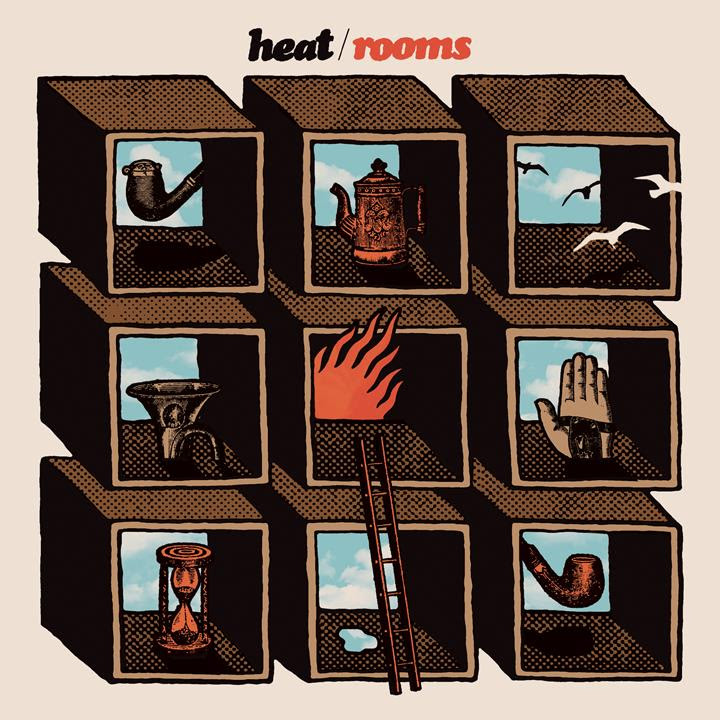 'Rooms' EP Tracklisting
01.This Life
02. Rooms
03. All I Wanna Do
04. 25
05. Susifine
06. Ritual
07. Wild Eyes
Tour Dates
03.19 – Sledge Hammer, M for Montreal Showcase, SXSW – AUSTIN, TX
03.20 – Friends, Canada House Showcase, SXSW – AUSTIN, TX
03.20 – Side Bar, Jumpstart Showcase, SXSW – AUSTIN, TX
03.20 – Brazos Hall, Yahoo! Showcase, SXSW – AUSTIN, TX
03.21 – House Of Commons, Limit Does Not Exist, SXSW – AUSTIN, TX
03.21 – Swan Dive, Arts & Crafts Records Showcase, SXSW – AUSTIN, TX
05.07 – Sebright Arms – LONDON, UK