Kid Wave have announced details of the release of a new single. Gloom will be released on Heavenly Recordings on Monday 24th November 2014. Produced by Rory Atwell and recorded at Lightship 95, the single, available as a 4-track 7", features the tracks Gloom, Brimstone and Young Blood & All I Want, both of which appeared as part of the band's first download only release on Heavenly in September of this year.
Kid Wave started out in 2011 as a recording and writing project for Lea Emmery when she moved to London from the East coast of Sweden. She was joined in 2013 by Serra Patale, originally from Perth in Australia, Londoner Harry Deacon and Mattias Bhatt, who hails from the same town in Sweden as Lea. Having played a number of low-key shows around London, they recently appeared at the On Blackheath Festival in southeast London.  The band just returned from an October  tour supporting Childhood & Wytches and are set to support TOY in London.
The band are currently recording their debut album which is due for release in early 2015.
Kid Wave are: Lea Emmery (vocals & guitar), Harry Deacon (bass), Serra Patale (drums) & Mattias Batt (guitar).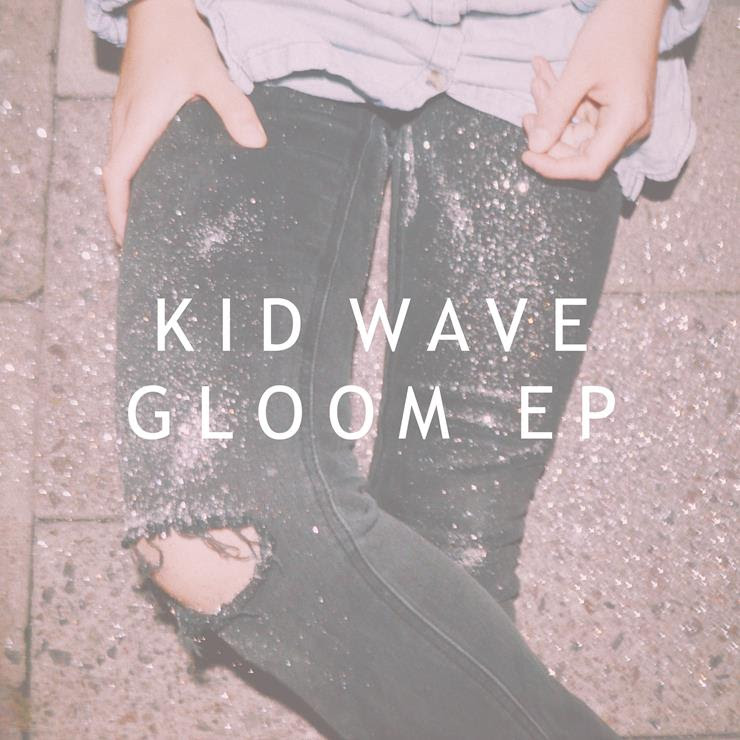 "Gloom" Track Listing 
1. Gloom
2. Brimstone
3. All I Want
4. Young Blood
Tour Date
Oct 30th   London   The Garage ^
^ w/ TOY