Dinner is Danish producer and singer Anders Rhedin. Last year he signed with New york label Captured Tracks. Dinner leads a nomadic existence, dividing his time between LA, Berlin and Copenhagen. In the last two years, he has put out three EPs and a guided meditation tape. Captured Tracks has announced they will release a collection of his previously released EPs – Girl, Oui!, and You Are Like LA – on vinyl for the first time. Simply titled Three EPs, 2012-2014, the compilation serves as an eclectic introduction to his music. It will be available April 14th.
Today, Dinner shares today his video for "Say What You Want". Director Lily Wahrman tells us the video "is about a Danish Prince, a toy soldier, gazing at us from within the void, from the sea of awareness, reflecting to us our pathos, our truth and knowing, love is death."
Sometimes Dinner sounds like a long-lost mixtape from the local Dusseldorf pop scene in the early 1980s. Other times he sounds something like the soundtrack to David Lynch directing Miami Vice, or Genesis P-Orridge embracing Italian pop-infused Danish darkwave, or like a male descendant of Nico singing Eno-esque pop songs on discarded Julian Cope tracks.
Dinner was recently quoted as saying "I'm more like the village idiot singing stadium rock hymns," He is currently in LA, working on his debut full-length.
Dinner will be making his way to Austin later this month for SXSW and in April will join labelmate Mac DeMarco on a string of West Coast dates. See dates below.
Tour Dates With Mac DeMarco
04/14 – Big Sur, CA – Loma Vista Gardens
04/15 – Big Sur, CA – Loma Vista Gardens
04/17 – Ventura, CA – Ventura Theater
04/20 – San Francisco, CA – Independent
04/21 – Eugene, OR – Cozmic (University of Oregon)
04/22 – Portland, OR – Crystal Ballroom
04/23 – Seattle, WA – Neptune Theatre
04/24 – Vancouver, BC – Vogue Theatre
04/25 – Vancouver, BC – Biltmore Cabaret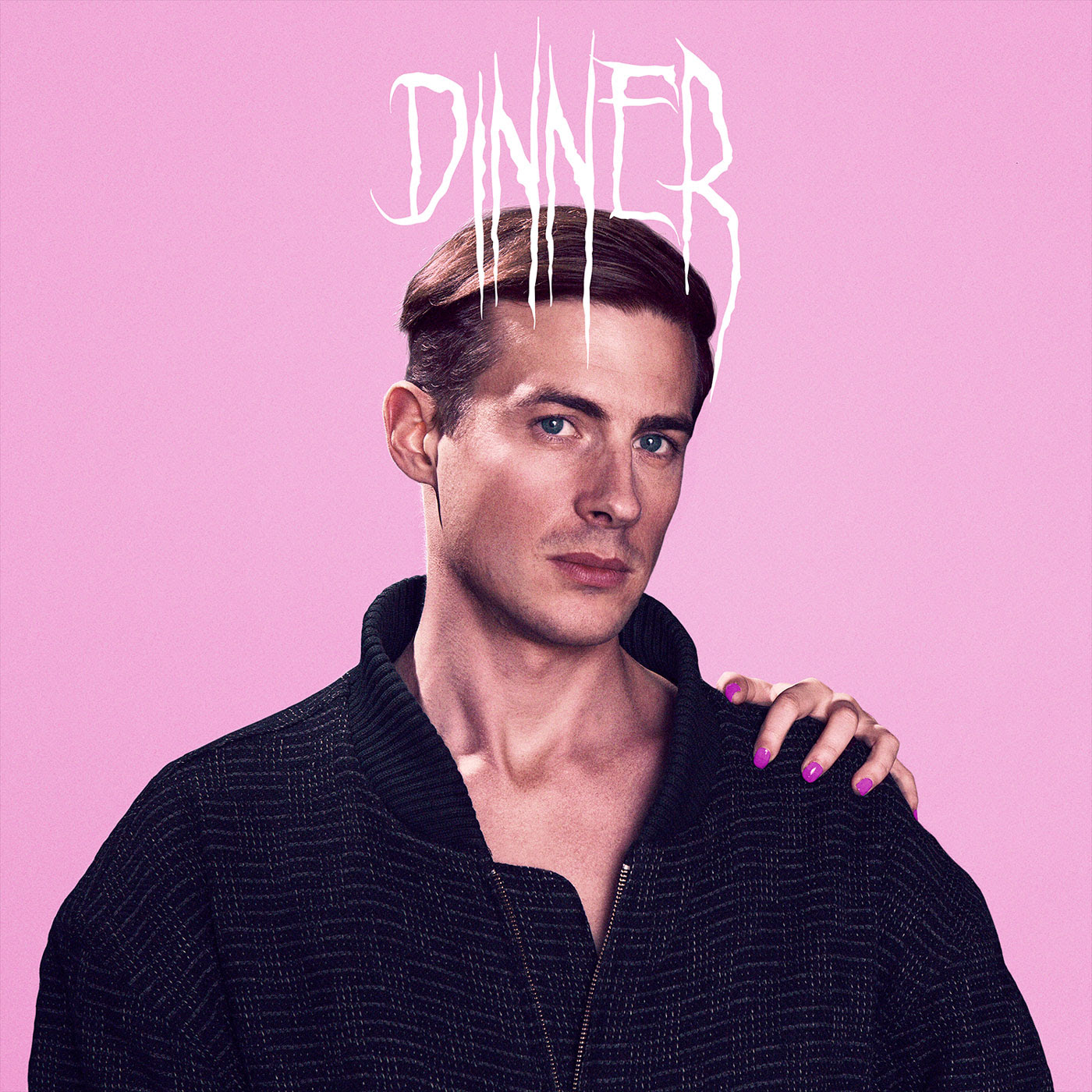 DINNER – Three EPs, 2012-2014
(Captured Tracks – April14th)
TRACKLIST:
Going Out
Skid Row
3rd Presence
The Dawn is Here
This Girl
Overtake
Girl
Ok, Alright (Late Night Vocal Version)
You Are Like LA
Say What You Want (Love Is Death) (Soft Version)
Stone Town (Berlin Mix)