Small Reactions' debut full-length album, Similar Phantoms, is a record of dark recesses viewed through a pop lens.  It's not common—rare, even—that such stream-of-consciousness, death-affected narratives become fodder for pop music, but that juxtaposition defines this record. This is a pop album, but these aren't love songs. And that's precisely the point.
Similar Phantoms contains pop songs from an alternative perspective, for the other side of the coin.  Set atop a foundation of noisy guitars, droning organs, weird angles, and a hypnotic rhythm section, the songs become equally tangible and challenging.
Similar Phantoms is intended to capture as closely as possible the kinetic, frenetic energy and electricity with which Small Reactions performs live. Taking musical cues from acts such as Stereolab and Echo & the Bunnymen, these songs maintain forward momentum, often at a motorik pace. Minimal instrumentation and economical structure are evident in songs like "Sudden Walks," "Saint in Robes," and the title track, "Similar Phantoms." Wire, The Strokes, and Television serve as additional reference points.
The band, Clinton Callahan (bass), Scotty Hoffman (guitar/vocals), Sam Jacobsen (organ), and Sean Zearfoss (drums), have released two 7"s, duplicated their own cassette release, and serve as backing band for fellow noise-pop subversives, Gold-Bears (Slumberland Records). They tour often and have played with bands such as Titus Andronicus, The Pains of Being Pure at Heart, The Dream Syndicate, DIIV, Mac Demarco, The Men, The North Trolls, and others along the way. The band's potential has always been alluded to with these accomplishments, but Similar Phantoms truly commits to tape and showcases their capabilities.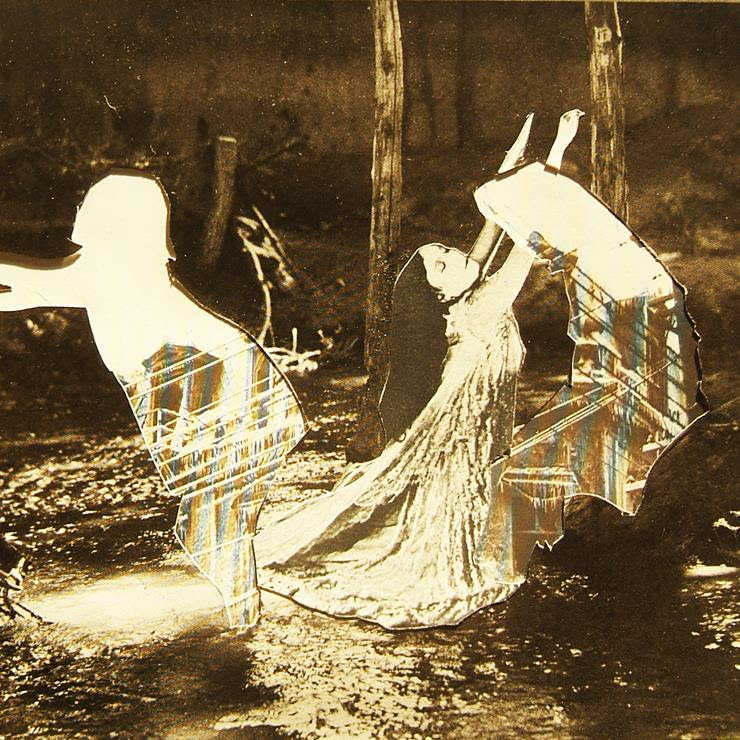 'Similar Phantoms' LP Tracklisting
01. Minibeasts and Ourselves/Similar Phantoms
02. Terrorangles
03. Mt. Ogee
04. Hung From Wire
05. Keepah
06. Shark Week
07. Mid Century Squall
08. Sudden Walks
09. Saint In Robes
10. Betamax (1981)
https://www.facebook.com/smallreactions