After the debut of "New Air," Outfit has shared another single today "On Water On The Way," the track comes from their forthcoming album Slowness, out June 16th via Memphis Industries.
Says lead singer Andrew P Hunt: "The song is about putting on a front to save face. Pretending not to care, or that everything is fine. Smiling through the storm."
Of the distinctive visuals that accompany the New Air video , director Lucy Hardcastle – who also created the album artwork – remarked: "I felt it was important to translate the mysteriousness and vulnerability that I connected to when listening to 'New Air' for the first time. The rise and fall of momentum in the song almost provides a thick viscosity in terms of materials. I wanted to create something that was peculiar enough to be fixated by and equally remind us of our own mortality."
At the beginning of last year, Outfit found themselves scattered across two countries and three cities, separated by life and love from each other and from those closest to them. Slowness, their second record, is the sound of its five members snatching intensive weeks to plant themselves in one place, with the tensions of touring, moving, and transatlantic relationships still weighing heavy in mind, to create an album with bold presence.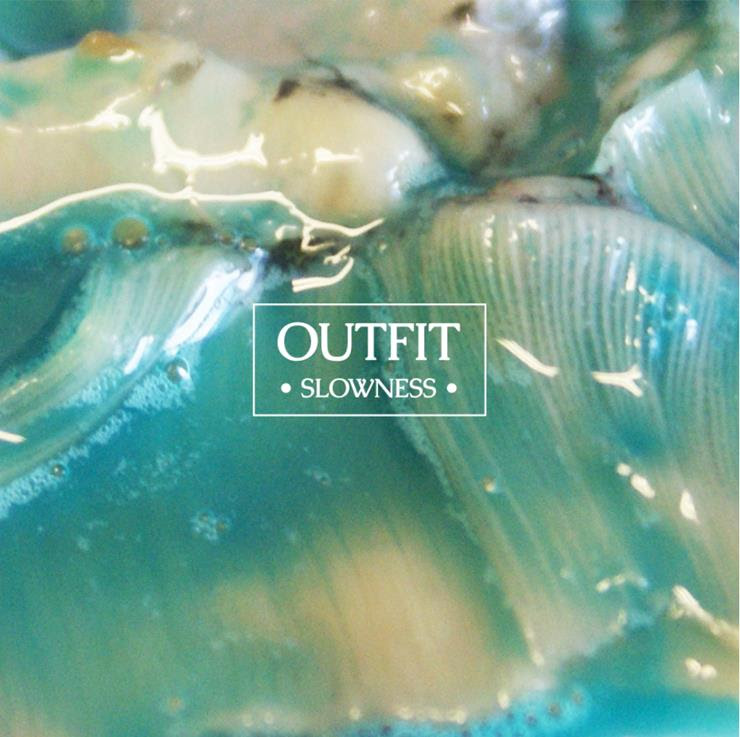 Tracklist
01. New Air
02. Slowness
03. Smart Thing
04. Boy
05. Happy Birthday
06. Wind Or Vertigo
07. Genderless
08. Framed
09. On The Water On The Way
10. Cold Light Home
11. Swam Out