Jim-E Stack Shares New Tracks Daily
Jim-E Stack is also streaming a new track and cinemagraph from the record every weekday leading into its release at Innovative Leisure's YouTube Channel.
Jim-E Stack has come a long way. Born and raised in San Francisco, the now Brooklyn-based artist, born James Harmon Stack, cut his musical teeth as a jazz drummer, but it wasn't until he entered the world of solo production at the age of 16 that he found the freedom necessary to write and record how he wanted. He made his first splash with a bass-loaded remix of Nuguzunguzu's "Mirage", and went on to release the bright and drum-focused Come Between EP.
Following time spent in New Orleans, James moved to New York in summer of 2012, and started the slow process of creating his captivating Tell Me I Belong LP. Written across months and months of sketching, refining, and developing the best of 30 or so ideas, the album was fleshed out by looking forwards and backwards. As the producer puts it, "I'd be working on a track and think, 'Oh, that tom sound from that African record I bought in high school could sound cool in here.' And so I'd dig through these messy hard drives looking just for that sound." There's a tangible through-line that ties together the plaintive piano samples of opener "Somewheres", the stark rhythmic workouts of "Run" and "Out of Mind", and the body-moving, emotional resonance that songs like "Reassuring" and "Is It Me" offer in mass quantities. "Below" moves with the skip of an experienced drummer, but it's the billowing synths and jittery organ chords that keep you stuck to the elastic groove. In every corner of Tell Me I Belong, you can hear an artist who reveres classic jazz musicians like John Coltrane and McCoy Tyner, experimental pioneers like Steve Reich, and Detroit techno greats Omar-S and Robert Hood, but contemporary boundary pushers Arca, Oneohtrix Point Never, and Actress are no less inspiring for Stack.
The airy and understated "Wake" closes Jim-E Stack's debut album on a pensively optimistic tone, and—like quiet interlude "Everything to Say"—it reveals the undercurrents at work in Tell Me I Belong. "More so than anything, it's really on some personal shit," says James of the themes woven into his debut LP. "The time period between leaving San Francisco and moving to New York was a tough time for me, and the music is kind of a reflection of that, the feeling like you don't belong." The music may speak about a kind of alienation, but it also abundantly offers the chance of collective experiences in the form of hard-hitting, club-specific dancefloor jams. That fearless juxtaposition is the lifeforce ofTell Me I Belong. Jim-E Stack explains it best, saying, "This is music done in the most basic way it could be, for the purpose of writing it and making it as a reflection of me."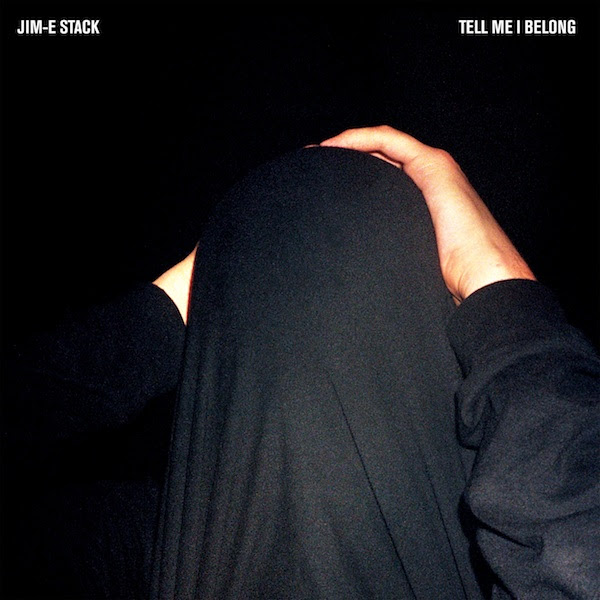 Jim-E Stack – Tell Me I Belong
(Innovative Leisure – July 29th)
Tracklisting:
1. Somewheres
2. Run
3. Below
4. Reassuring
5. Everything to Say
6. Is It me
7. Out of Mind
8. Ease Up
9. Without
10. Wake
Looking for something new to listen to?
Sign up to our all-new newsletter for top-notch reviews, news, videos and playlists.