If there's one thing I've learned in life it's this: don't buy drugs from strangers on the street while wasted. A simple yet effective rule. Evidently no one told these reckless Texans, OBN III's (pronounced Oh Bee En Threes). They've been captured at their sweatiest for our Live In San Francisco series at the Chapel, from the kickoff shows of the tour with Thee Oh Sees last fall. Meet the boys –
Orville Bateman Neeley III: (vocals) No stranger to a fatted lip. A feral Southern boy. Like a better looking version of the kid with the boomerang from Road Warrior. Hilarious, strong, and all game, all the time. A little bit early ZZ Top, a little bit Kiss, and a face-fuck of Stooges.
Tommy "Too Stoned" (lead guitar): A born shredder who is such an earnest and good dude I can't figure out a way to make fun of him. He is all over this record jumping out of the speakers like a fucking sword.
Marley (drums): a total burnin' drummer, and he called our merch person Cameron for the whole month, even though her name is Carmen.
Graham (bass): plugged a toilet and let me get blamed for it. a fucking animal.
Jason (guitar): A platinum blonde and apparently a great dancer, stands out from the pack as the odd duck.
Andrew (guitar): So I keep seeing this beautiful young girl wandering around SXSW with double raccoon style black eyes as I'm wandering aimlessly around. Shortly after I hear that Andrew gave them to her at an Oh Sees show, when he jumped off a PA speaker and knocked his coconut into hers. Same dude, weeks later on the road, meets a stranger on the street and leaves with him to buy drugs…only to return later sans drugs and lighter 80 bucks.
These dudes are animals, period. This live recording is mixed like a hot pan on the brain, and it captures the raw live energy of a great OBN III's show. Just about every night from note one Orville is in the crowd touching faces of fans and making OBN virgins uncomfortable. Let them touch your face (ewwww)" –
John Dwyer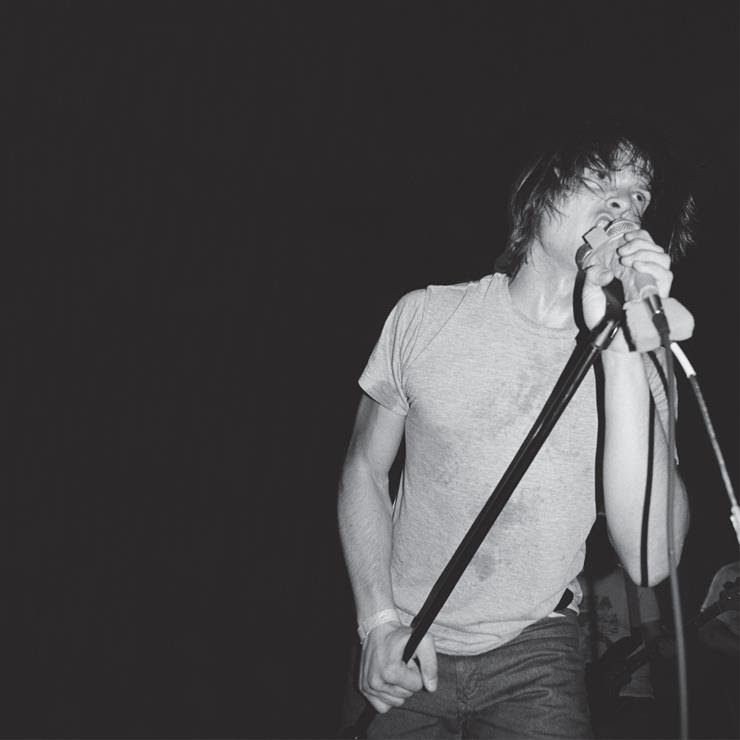 Track Listing:
1.Off The Grid
2.Runnin' On Fumes
3.So What If We Die
4.New Innocence
5.Damned To Obscurity
6.Uncle Powderbag
7.If The Shit Fits
8.No Time For The Blues